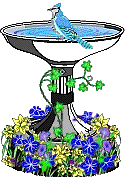 "Allow your courage and strength to blossom,
so you can spread your wings and fly."
SDV's Mission:
Welcome to Surviving Domestic Violence (SDV). Right now we have a message board and a chat room where former & current survivors can help each other. We will be adding valuable links to other message boards, domestic abuse books, and other websites that can hopefully help you learn what abuse is and support to leave it.
Our Goal is to help support current and former women of domestic violence.